Advertising benches are an excellent method to:
direct traffic off the highway to your location, i.e. "stay left" or "turn right at lights"
Announce 1 or 2 key services
Imprint your logo if it is already recognizable (or if you are trying to improve your brand)
cheapest form of advertising within town limits…period
Benches are poor at the following:
a list of all your services (a website is best for that)
giving you personality (a radio ad is best for that)
Bench Sizes
Benches are 24″x72″ but all benches must have a 1″ red border and triangles as per the Town Theme. Therefore your artwork is only 20″x70″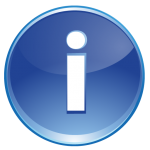 Tips for designing your Advertising Bench
The following video is not from Alpine Exposure but it highlights the effectiveness of bench advertising.